There is really not much to talk about in Minnesota other than the extreme cold, the snow and the ice when winter lasts about 7 months.
This morning, extremely cold temperatures have pushed Minnesota into a deep freeze. Temperatures, even without the wind chill factor, dropped to below zero double digits. This morning, I have my kids bundled up in layers and myself in my snow boots which have warm felt liners that can protect toes down to negative 40 degrees Fahrenheit, a thermal hat, my ski gloves and my snow pants, and get inside our car enabled with seat-warmer, ready to head out to the school. Even though I have lived in Minnesota for so many years, I cannot leave the house without bundling myself up in this extremely cold weather. Our kids are tougher than me.
We have temperatures dipping down below zero for the entire week. Last night, as the wind chills got close to 35 degrees below zero in Fahrenheit, it prompted the National Weather Service to issue a wind chill advisory for many of the regions in Minnesota. Our area is also in a wind chill advisory until Midnight tonight. Many schools have 2-hour delayed start. However, our school district isn't one of them. As I said earlier, our kids are tougher. Maybe the school shares our thought. I always feel sympathy for the kids who have to wait in the extreme cold for the school buses. We live too close to the school to be able to take the school bus, so our kids have us drive them to school rather than waiting for the bus in the cold.
It was 23 below zero in our area this morning as I woke up at 6:3oam. Factoring into the wind chill factor, it was -35 degrees Fahrenheit (-38 degrees Celsius).
The temperatures will barely break zero today. Towards the afternoon, we may see an inch or so of snow. So far, it has been snowing for the entire week with accumulation of roughly 6 inches. I am glad that I work from home today. This is a picture of the thermometer which recorded the outside temperature at around 8:30am today. It was at around -15 degrees Fahrenheit then. By the way, the picture next to the thermometer is my son at around 5 months old.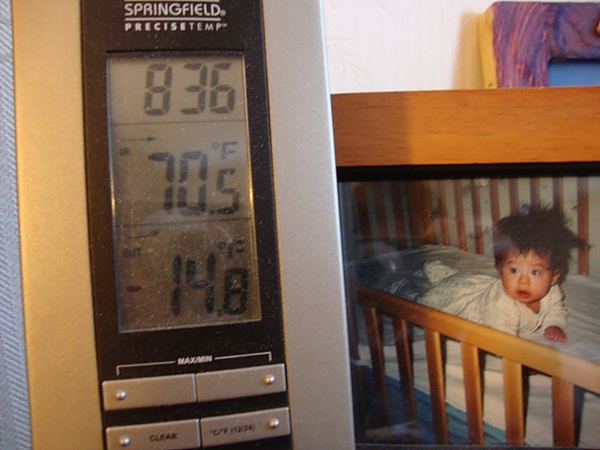 As I said earlier, there is really not much to talk about in Minnesota other than the extreme cold, the snow and the ice. So, naturally, what leads next is the topic of skiing and skating. I am reposting here what I wrote a week ago on the subject of skiing.
Where to ski in or near Minnesota?
Some of you might have known that my son has enrolled in the Ski School this winter and gets to go skiing at different ski terrain parks each week for the entire day. He is having a lot of fun skiing. Here are the ski terrain parks that he went to for the past few weekends. If you happen to be in Minnesota in the winter, you may want to check out those ski terrain parks.
1. Trollhaugen www.trollhaugen.com (on 12/4/10)
2. Wild Mountain www.wildmountain.com (on 12/11/10)
3. Welch Village www.welchvillage.com (on 12/18/10)
4. Powder Ridge www.powderridge.com (1/8/11)
5. Mount Kato http://mountkato.reachlocal.net (1/15/11)
My son will be skiing at Wild Mountain again this Saturday. Here are some of the pictures I took at his school. We didn't accompany him to the ski park. He will have some pictures taken at Wild Mountain this Saturday.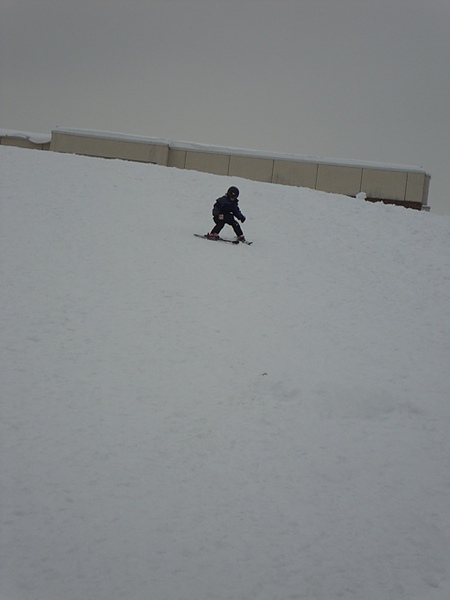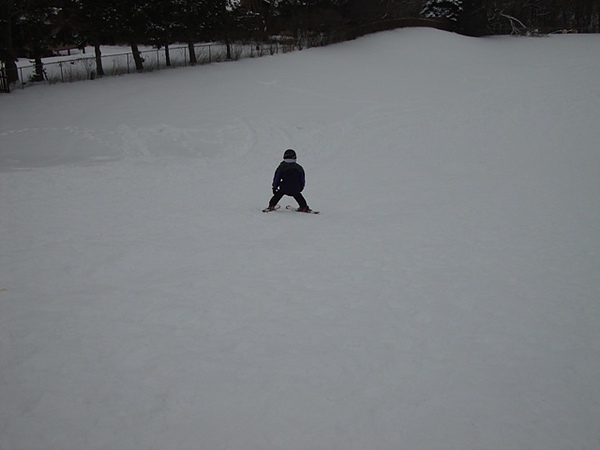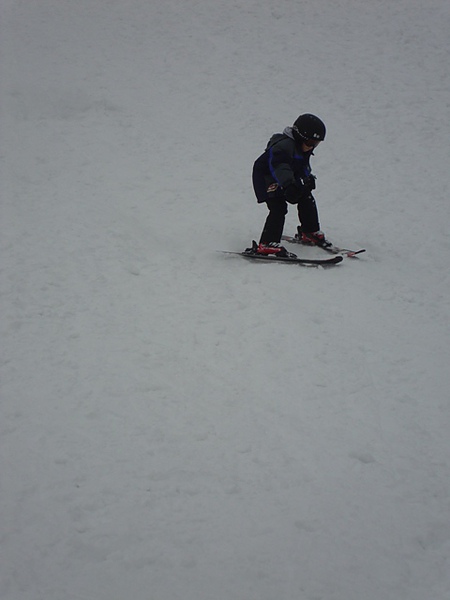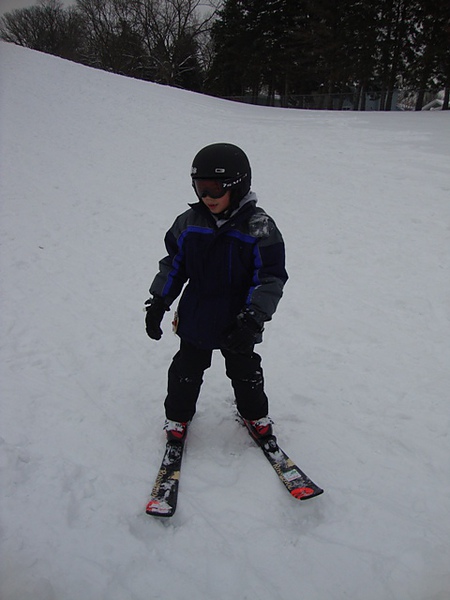 By the way, in addition to skiing, he also likes to snowboard.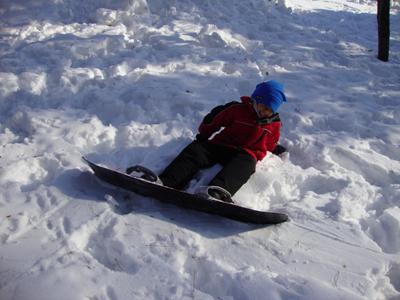 Since my daughter shies away from skiing, her reason being that it was hard to maneuver the skis to get back up from the fall, we have enrolled her in the skating lessons. Her first skating lesson started January 8, 2011. I was afraid to let her watch any of the ski shows before her class started in fear of any intimidation from the challenges. When the teacher asked for those who are over 4 or 5 years old and could skate to skate over the other end of the ice rink to assess the kids' skating level and to determine which class she goes to, I was surprised to find that she did. She is sometimes a dared-devil. Maybe because she is so short that she had a very good control of her balance on ice. This is a picture of her in her first class. My daughter is the one in the middle, the shortest one in red.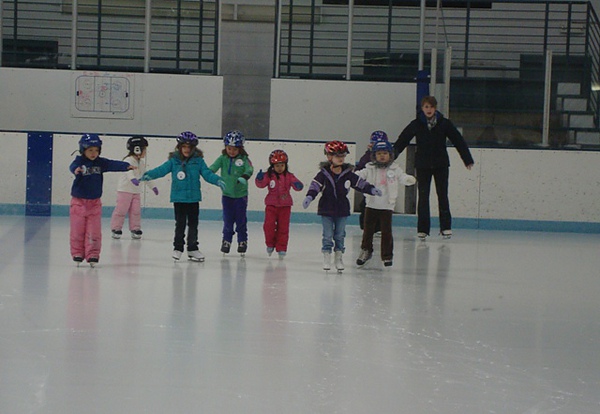 It is almost to the end of the story. Some of you might have known that I got into some snow-sculpting last year. Since we got quite a lot of snow, I thought it might be fun to sculpt some animals and to build an igloo. We continue to get snow but it is too cold for me to get out and do this type of activities now. I would rather go to the Jacuzzi. I kept saying that. I should just get out of my chair and move. Blurr …… It is too cold to move around.
Here are some of the snow sculptures I did. My daughter was the one in the pictures. My son didn't get a chance to play with them. They were destroyed by the icy rain later.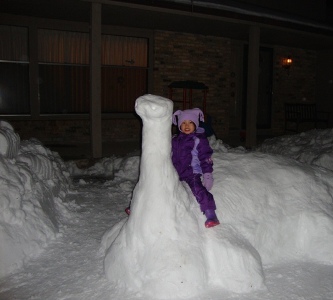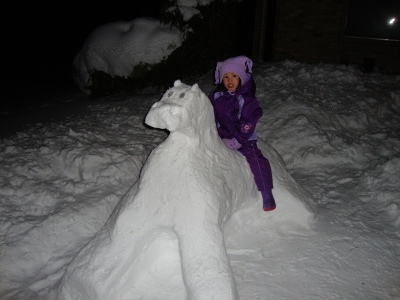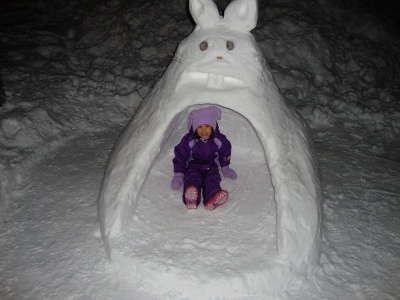 Written by Elisa English
On 1/21/2011 in Minneapolis during lunch hour.